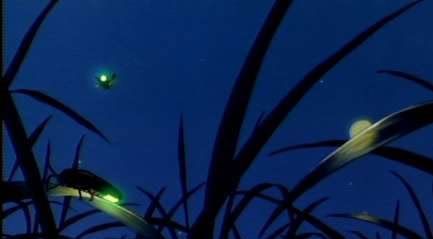 Fireflies dance under starry skies
moonlight reflected in my lovers eyes.
soft summer breeze as he swayed with me
then he carved our initials in that old oak tree.
We lay in the grass and spoke of love
and pondered the meaning of the stars above.
we talked until the sun it rose
he counted the freckles upon my nose.
Happiness was tangible for me at last
all the sorrow I'd felt was in the past.
in his arms I felt the comfort of home
as familiar as an oft read tome.
His voice still soft upon my ear,
words of love so sweet and dear,
Then sunlight pierced the silent room
stabbing through blinds to a sullen tomb.
And I awoke to reality
for it was all a dream, you see.
A wonderful dream of a starry night
when all the world was soft and bright.
Possibilities seemed endless, and worries few
when you had me, and I had you.