cutting through silence
hearts beating replies
surroundings blur and fade
miles below those burning orbs
a thousand wishes
arms around me pulling me in
I acquiesce
if I drown will I still see the stars
deep breaths
Recent Wins:

Prizes $100 and over are marked in Pink

Prizes $1000 and over are marked in Orange

** Prize not yet /never received

IWG- Instant Win Game
OLS- online sweepstakes


December 2009
Redken Hair Product Straightening Balm 1xOLS $15
Glamour.com monthly OLS- Chanel Lipstick $32

**
Epicurious Bacardi Mixer Set- Margarita Pitcher/Glasses $25 1xOLS
O Magazine 1xOLS Neutrogena Moisturizer $20
Old Forrester Whiskey Decanter Set with Glasses $20

November 2009


Family Fun Twitter Contest- 1x So Small Pets Set $21




Natural Light Summer Sweeps- 1xOLS Portable Grill/Cooler $180




Little Debbie Cupcakes IWG $3.50



October 2009


Coors Light Cold and Bold OLS 1x Silver Ipod Nano $150



July 2009
Trek Bikes IWG Water Bottle $8
TBS/Twix IWG bag of fun size twix $4

June 2009
Zagat membership IWG $5
Glamour/Aveeno 1xOLS straw hat $20
Disney UP! IWG Movie Cash $12
Cartoon Network Movie Cash $12
Family Dollar/General Mills IWG $100
Woman's Day- Asstd Books 1xOLS $76
Me Bath Papaya Nectar bath stuff from 365 Days of Beauty ols $28
Hershey IWG- Song DL $1
Access Hollywood- Confessions of Shopaholic DVD $20 1xOLS

May 2009
Hershey IWG- 2 song downloads IWG $2
Budweiser Ticket 2 Summer Bud Chair 1xOLS $12
Shell Gas Card 1xOLS $50

April 2009


Justice Gift Card $50



March 2009


Madberries.com Tocca Candle OLS $16



February 2009


Kraft- free product coupons $15




2 tickets to Universal Studios $100


Chevron GC 1xOLS $5
Fangoria- Blood Boobs and Beast DVD 1xOLS $20

January 2009
Harper Collins Fantasy Book Critic- Book and DVD Agincourt $30 1xOLS
Lucky Magazine- Maybelline Mascara $10 1xOLS

December 2008
Custom Couture footstool 1xOLS $100
Christian book.com set of 3 science fiction books 1xOLS $43
Sony/Premiere Radio Christmas DVD $20

November 2008


Lucky- Wet n Wild Soho Makeup Case w tons of makeup 1xOLS $56



October 2008


Best Mobile Tropic Thunder Movie Cash $24 1xOLS




Cool Miller Lite T-shirt $20 1xOLS



August 2008
2 Passes to Hamlet 2 1x OLS $16
Slip and Slide from Cargill Meat daily OLS $8
CDs from AT&T Blue Room Sweeps 1xOLS $95


Sirius Four tickets/meet & greet pases to concert $140


Gibson Joan Jett CD 1xOLS $19


July 2008


Nestle IWG- toy $6



June 2008


Rod's Cruel Girl Jeans 1x OLS $68.00



February 2008


Kidswb OLS Alex won an Eon toy $8


ESPN Man up for the Holidays JCPenney- Grand Prize Journey Diamond Pendant 1 Carat OLS $1676
Aqua Teen Hunger Force DVD Season 5- $30


Let's Go Shopping Blog- Freedom Bracelet Silver/gold $135 1x OLS




Styleforfree Perlier Risarium Black Rice Face Cream 1xOLS $45



January 2008
Lauren won DVD and Hoodie from Ellegirl 1xOLS $64
but with every step that I grow closer,
you take two steps away...
I can't see what is in your mind, nor your heart, and so
I fumble along blindly
hoping to catch up with you,
and fall into your elusive embrace..
Hopelessness has spread across my heart...
from the hidden corners where I kept it tucked away,
it grew and grew,
fed by the daily diet of despair
and now has engulfed me in its icy grip..
winter has set in and the fiery embers have long been extinguished,
but I cannot seem to stop trying
to generate warmth from the ashes left behind...
I watch you walk on ahead down this same old path, and I pause for a moment
catching my reflection in a stream,
the misery etched upon my face from years
upon years
of longing...
I see another road ahead,
veering off into the unknown
and I head towards it eagerly...
as the rising sun spreads its warmth across my face
and thaws my frozen soul
For a long time now I've been following you
in a blur of color
into the vastness of eons
I was but a moment
rain drizzling down windows
lights mirrored in puddles on city streets
images still and clear
suddenly disturbed
your fleeting foot splashing through
breaking the colors apart
Bathed in sunlight
glistening copper strands
your fingers running through
Droplets fall again
calm pools catch a reflection
walking away
footsteps resonate
my heart beats
All the days run together
Current Mood:

contemplative

(the change in his pocket)

type this, call them,
write this check
all I can think is what the feck

(did I do to deserve this job)

Jingle Jingle Jingle
I'm walking out the door!
Oh wait I'm back!
to annoy you some more!

*he kicks my purse* (oh no you didn't!)

Jingle Jingle Jingle
smoke a few...
turn the AC to 50
my fingers are turning blue

Walks out door...
gone for the day!
5 minutes later
hes calling me again.

Finally I'm home..
away from the hectic pace!
the sink is piled high
there is cat poop all over the place

(bad bad kitty, kitty must die!)

Plumbing isn't working
faucets leaking here and there...
AC isn't cooling
and cannot be repaired.

(until fall)

I'll just remove my brain for now
and put it on the shelf.
if it wasn't friday,
I think I'd kill myself.

(tequila time!)

Currently watching :
One Flew Over the Cuckoo's Nest
Release date: 1997-12-17
Jingle jingle jingle
Current Mood:

annoyed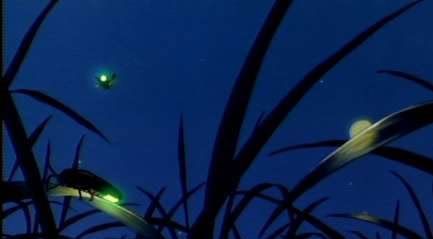 Fireflies dance under starry skies
moonlight reflected in my lovers eyes.
soft summer breeze as he swayed with me
then he carved our initials in that old oak tree.
We lay in the grass and spoke of love
and pondered the meaning of the stars above.
we talked until the sun it rose
he counted the freckles upon my nose.
Happiness was tangible for me at last
all the sorrow I'd felt was in the past.
in his arms I felt the comfort of home
as familiar as an oft read tome.
His voice still soft upon my ear,
words of love so sweet and dear,
Then sunlight pierced the silent room
stabbing through blinds to a sullen tomb.
And I awoke to reality
for it was all a dream, you see.
A wonderful dream of a starry night
when all the world was soft and bright.
Possibilities seemed endless, and worries few
when you had me, and I had you.

my kids they drive me nuts.
I hate softball I wish it would end
and I hate roger's guts.

Yeah.. I had a great vacation
my life's a dreadful bore.
at times I wish I was someone else
(a drunken slutty whore.)

Instead I'm me and the monotony
of my life is a constant pain.
where are the surprises, the heart-pounding moments
that take my breath away?

I need an exciting distraction
besides spacing all day long,
but secretarial work is so thrilling
it makes me want to buy a bong.

I workout and sweat with vigor,
get those endorphins pumping through my veins...
but then my kids start whining
and my good mood goes down the drain.

But for all the crap and misery
I suppose it could be worse...
I could lose my ability to speak my mind
and be unable to shout and curse.

I know that I am lucky
in some ways, I guess its true
I have all my appendages
and my sight and hearing too.

I guess I will quit whining
and get back to filing shite.
and pray that something fun happens soon
before I float into the light.

I'll try to be optimistic
though for the life of me I can't see why...
shit happens, you pay taxes out the ass,
and then you slowly die.

Perhaps today will be the day
I win a brand new car...
or get a letter in the mail
that came from very far.

So send me sparkly comments
to have a wonderful smiley day...
and hugs and lots of xxxx's
and 'happy thoughts' my way.

I'll be expecting lots of blog comments
and kudos up the rear.
because the wrath of the muffin
is something you should fear.

*muffin sends sparkly shiny happy thoughts your way*
My family gets on my nerves,
Current Mood:

blah
ghosts of the past lurk in the shadows
footsteps growing ever nearer
curtains closing
cold air surrounds
clomp clomp clomp
candle extinguished
darkness beckons
clomp clomp clomp
my heart beating fast
I try to run
but cannot
the fear encompasses my soul
deep abyss of pain
from which I escaped so many months ago
calling me back
luring me with its sweet siren call
i teeter on the edge
my legs immobile
heart beating
breath heavy
a mist in the cold stark air
clomp clomp clomp
if I dive into nothingness
will you be there to catch me
Current Mood:

scared
Upon my sleeve my heart resides

so garishly displayed...

all broken, cracked, and damaged

from the debts that it has paid.


So I remove my stupid shirt,

and I throw it in the sea.

Now here I go in my big ol' bra

to see what's on tv.


I watched Atonement, cause I like

that James McAvoy chap quite a bit.
But the movie's ending really sucked

I nearly pitched a fit.


There's no one here online tonight

What a pity...cause here I sit.

Ah well, their loss, the sorry bunch

They can all just kiss my grits.


I guess I'll try to go to sleep

Perhaps I'll dream I'm thin...
and that I have a boyfriend

who's got a lopsided grin.


His hair hangs boyishly in his eyes

when he poignantly looks my way...

I cannot mistake the longing;

no words he has to say.


He'll throw me up against the wall

and give it to me good.
And then he'll cook me breakfast
the way all boyfriends should.


And so I bid you all adieu for now,

and fall into slumbering bliss..

and if my poem you don't like,

my ass then you may kiss.



Current Mood:

accomplished